Green Deal reloaded N° 3
Avoiding fractures while pushing ahead with change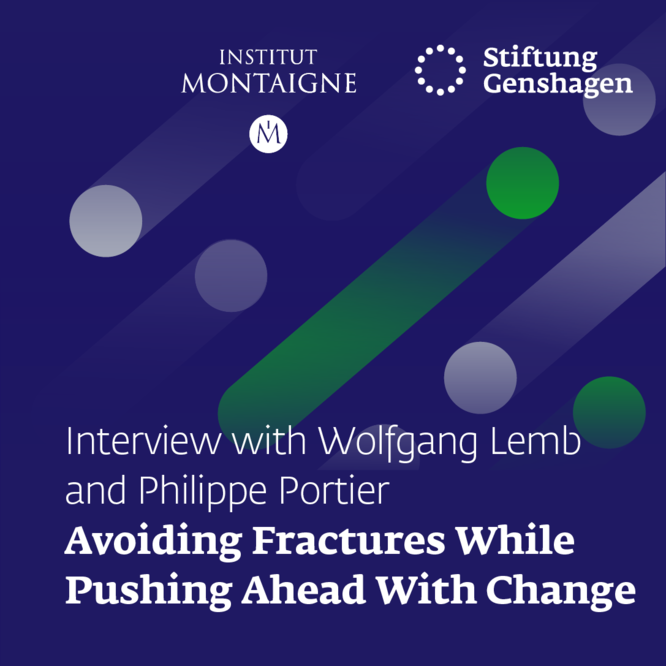 In this third contribution of our series "Green Deal reloaded", Wolfgang Lemb, Executive Board Member of IG-Metall, and Philippe Portier, National Secretary in the Executive Committee of CFDT, discuss the opportunities and challenges of the "Just Transition" in France and Germany. Many regions are massively affected by structural changes as a result of the coal phase-out, new forms of mobility and shifts in the agricultural sector. In this context, the Corona pandemic acts like an accelerator: in order to avoid structural fracturing, the resources of the Just Transition Fund must be significantly increased.
The contribution is available in English, German and French under the links below:
English Version
German Version
French Version on the blogofInstitut Montaigne.
Partner: Institut Montaigne
Funded by: Federal Foreign Office, Förderverein Stiftung Genshagen e.V.
Contact: Marie Augère